Information Solutions & Management, Inc

Pittsburgh Website Designs since 1996

ism@isminternet.com - 412-828-6465
Website Design
ISM, Inc.'s Website Design Team has the talent and experience to create the right Website for your company or organization.

Website Maintenance
Your website is often the first impression a person receives of your company. ISM, Inc. can help you keep it fresh and up to date.

Located in the North Hills area of Pittsburgh, PA, ISM, Inc.
has been designing, programming, maintaining and hosting professional websites for businesses and organizations since 1996. In that time, we have learned the important elements of website design, those tangibles that are necessary for a successful website. Design, content, navigation, color, presentation combined with superior customer service are all parts that must come together to form a successful website. We have the experience and the talent to create that perfect website for you.
ISM, Inc. specializes in custom designed websites
, Coldfusion dynamic website development,
Wordpress website development
,
mobile website development
and all aspects related to the web. We offer top of the line secure
Linux and Windows hosting
, as well as Adobe ®
Coldfusion website hosting
. Our years of dedication in the industry allow us to provide an exceptional website experience for our customers from start to finish. Let ISM, Inc. handle all of your website needs. You can rest assured that your project will receive the attention it deserves. Our goal is to make your website an important part of your business success!

If you are confused about choosing a designer for your Website, examine this long list of ISM, Inc. Advantages that adds value to your company Website: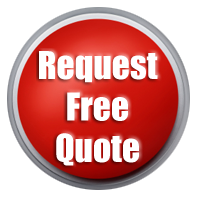 Creating Professional Websites

Since 1996 for hundreds of businesses in the
Pittsburgh and surrounding areas
Creative and Dedicated Website Design Staff
Professional Website Graphics
Professional

Website Programming

Websites built using latest Search Engine Optimization methods
No Long Term Website Contracts
Competitive Website Design Rates
Written Website Proposals - No Hidden Costs

ColdFusion Website Specialists

Wordpress Website Specialists

Knowledgeable in the latest website, server and mobile technology
Prompt, Personal Attention on every Website
Prompt and courteous Customer Service and Support
Extensive List of Satisfied Clients with hundreds of websites built
Custom Designed Websites

Secure ISM, Inc. website hosting

Servers
Secure email hosting

See what other businesses in Pittsburgh already know!
- "ISM, Inc.'s service and turnaround is out of the park great."
Our goal is to make your website an important part of your business success.